HIGHLIGHTS
-

Registration for the brokerage event is now open. Free for registered participants.

More info

-

Apply to one of the 78 PhD grants available (covering travel expenses or registration fee).

More info

-

Don't forget to submit your abstract until January 10, 2017.

More info

-

Extended Exhibition Early Bird Fee ends TODAY – December 16. Save 20% and join 27 exhibitors already confirmed

Check the fees here

.
:::::INDUSTRIAL FORUM PROGRAM:::::
Check the 2 days Industrial Forum program bringing an in-depth foresight by industrial experts of opportunities and challenges in graphene. 40 speakers are confirmed.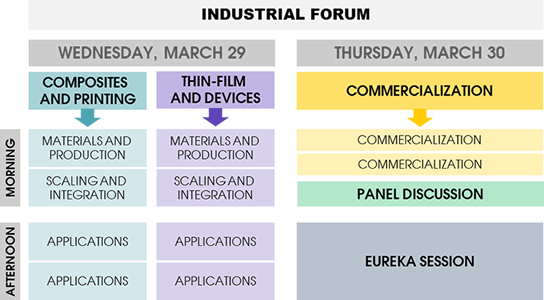 Registration for the Industrial Forum is available for 299€
We wish you a great Holiday Season.
Organizers

Sponsors

Follow us on Twitter @grapheneconf
Write us @ info@grapheneconf.com
· : G r a p h e n e 2 0 1 7 : ·