We are proud to be the publisher of choice for key titles in Materials: more than 130 new books per year and 30 journals.
Come and browse a selection at the booth or explore our full range of titles and services online. Get 20 % off print books and eBooks. Meet our Editors to discuss your publishing proposal. Ensure maximum readership for your work, too!
Springer, your partner in publishing


STANDARD GRAPHENE is a graphene specializing company, which is capable of mass producing high-end graphene. STANDARD GRAPHENE has been studying graphene for over 10 years and has 18 years of research experience in carbon materials. GO, rGO, GNP, GO & rGO solutions are its main products. STANDARD GRAPHENE supplies the finest graphene with reasonable price.


Renishaw is a global company with core skills in measurement, motion control, spectroscopy and precision machining. We develop innovative products that significantly advance our customers' operational performance - from improving manufacturing efficiencies and raising product quality, to maximising research capabilities and improving the efficacy of medical procedures.

Renishaw is a recognised leader in Raman spectroscopy. It has a team of over 100 scientists and engineers specialising in the production of fully configurable Raman systems.

Our products are used for applications as diverse as material science, pharmaceutical research and industry, bio-medicine, forensic science, chemistry, gemmology and mineralogy, and medical diagnostics. In all of these areas we aim to be a long-term partner, offering superior products that meet our customers' needs both today and into the future, backed up by responsive, expert technical and commercial support.


CSInstruments is a scientific equipment manufacturer specialized in the conception of Atomic Force Microscope and options designed for existing AFM (Nano-Observer AFM, Resiscope, HD-KFM, Magnetic modules …).

The Nano-Observer AFM microscope, flexible and powerful AFM, is designed with the ultimate technologies and offers innovative AFM modes compatible with graphene application such as : HD-KFM (High Definition KFM) or the ResiScope... Moreover It combines performance and ease of use (top/side view, intuitive software step by step…).

The ResiScope, unique system able to characterize electrical sample over 10 order of magnitude, offers unbeatable performance on Graphene characterizations…  It also provide new capabilities on soft sample with its innovative mode : Soft ResiScope (electrical characterization on soft sample).

More information contact us at info@csinstruments.eu or visit our website : www.csinstruments.eu


Neaspec is dedicated to delivering innovative solutions for nanoscale optical imaging & spectroscopy for researchers in industry and academic institutions.

Neaspec's neaSNOM – the ultimate nanoanalytic microscopy and spectroscopy platform for materials research and photonics – enables optical analysis of complex material systems at visible, infrared and terahertz frequencies at a spatial resolution of 10nm.


2M STRUMENTI provides new solutions for materials science, surface science and nanotechnology fields. The company represents scientific instruments, high quality components and consumables for modification and characterization of inorganic, organic and biological materials, from micro to nano structure.

2M STRUMENTI was founded in 1980 by Marco Clementi & Matteo Fedele.

2M STRUMENTI is headquartered in Rome where sales, service, maintenance and after-sales are managed. The 350 m2 office is based over two floors (including the warehouse).

There is another office in Milano and local personnel take care of Northern Italy business.

A sales agent network provides additional support to the company activity.

Main Departments of the Company are:
- Sales Department
- Marketing Department
- Administration and Accounting Departments
- Technical Planning and Design Departments
- Service and Technical Support Department

The main activities of 2M STRUMENTI are the commercialization, installation and technical support of scientific instrumentation, exclusively on the national territory.


Accelerating Graphene Research: Bruker AFMs enable advanced graphene property measurements. 
Atomic Force Microscopy is ideal technique to non-destructively characterize graphene and the high performance materials and devices that exploit it's unique properties. Bruker innovations are now fueling study of graphene and graphene devices unique properties at the nanoscale including defects, dopants, optical, electrical and mechanical.  
Bruker's latest PeakForce Tapping™ innovations uniquely delivers simultaneous quantitative characterization of the mechanical, electrical, optical and defect properties of graphene.
- PeakForce QNM®   modulus, deformation, adhesion
- PeakForce KPFMTM  quantitative work function 
- PeakForce TUNATM current mapping of devices
- PeakForce IRTM characterizing graphene plasmonics 
Contact us at productinfo.emea@bruker.com or visit www.bruker.com/graphene




LOT-QuantumDesign is one of the leading European distributors of high-tech instrumentation and consumables for scientific, academic and industrial research and employs more than 140 dedicated staff across Europe. Our product range comprises systems and components for the life sciences, material characterization, cryotechnology, spectroscopy and imaging.
Our represented company WITec is the leading German manufacturer of confocal and scanning-probe microscopes for Raman, Atomic Force (AFM), and Scanning Near-Field Optical Microscopy (SNOM). From the company's founding in 1997, WITec has been distinguished by its innovative product portfolio and a microscope design that enables combinations of the various imaging techniques within one system.




At hq graphene we specialize in the growth of 2-dimensional crystals. We offer a large variety of crystals such as WSe2, h-BN, MoS2 or black phosphorus, that are all easy to cleave. To ensure optimal use in scientific research, we provide large area crystals of the highest purity, characterized using XRD, Raman and EDX. Our complete selection of crystals is found at www.hqgraphene.com




SQ Group is a high-tech enterprise which focuses on comprehensive utilization of biomass and new composite materials. Through 30 years of innovation, SQ has used all three major components of biomass (hemicellulose, cellulose, and lignin) in commercial products and has become one of the leaders of the global biomass industry.  SQ provides materials for the Shenzhou spacecraft capsules and was recognized as National Technology Innovation Enterprise by Ministry of Industry and Information Technology of the PRC. Our goal at SQ is to become a world leader in graphene, paralleling the capability we have demonstrated in other biomass business area.



The HORIBA Group of worldwide companies provides an extensive array of instruments and systems for applications ranging from automotive R&D, process and environmental monitoring, in-vitro medical diagnostics, semiconductor manufacturing and metrology, to a broad range of scientific R&D and QC measurements. Proven quality and trustworthy performance have established widespread confidence in the HORIBA Brand. The Scientific division of Horiba focuses his work on different scientific techniques and instruments for chemical analysis such as: Fluorimeters, Raman instrumentations, customable Monochromators, AFM, GD spectroscopy, SPR imaging, particle analyzers, ICP, ellipsometers, and other, for both academical and industrial uses.



Graphene Materials is a manufacturer of fluorinated graphene and low functionalized graphene, for various technical applications. The company developing own products based on fluorgraphene



CVD Equipment Corporation is a chemical vapor deposition technology provider to R&D and industry. Our FirstNano™ EasyTube® platform supports advanced nanomaterials research by providing equipment for precursor delivery, controlled CVD reactions, and process exhaust abatement, with advanced control software that integrates the components into a safe, user-friendly, easy-to-maintain turnkey system. We have developed patent pending technology to lower cost and increase production of graphene, carbon nanotubes, silicon nanowires, and other 1D and 2D nanomaterials. We also focus on designing and manufacturing customized pilot and production CVD systems for many 1D and 2D nanomaterial manufacturing scale up needs.

www.cvdequipment.com



Established in 1998, Nanomagnetics Instruments Ltd. (NMI) is an R&D company, specialized at scanning probe microscopy (SPM) and related products to be employed in different field of science and technology. Product range covers various types of microscopes that can work in a broad range of temperature stating from 10mK to 300K under various atmospheric conditions including hat exchange gas and vacuum. Our recent product, the ezAFM, is an all new Atomic Force Microscope which features excellent performance while being remarkably affordable. It's ideal for student laboratories, high schools, nanotechnology educations and basic research with its compact, high stability, user-friendly design.

www.nanomagnetics-inst.com/en



Aldrich Materials Science
Key Products: Organic and Printed Electronic Materials; Nanomaterials; Materials for Energy and Electronics; Biomaterials; Graphene
Aldrich Materials Science, now part of Merck, is the leading provider of materials for use in energy, biomedical, and electronics research. Our organic and inorganic chemicals, polymers, nanomaterials, and materials for electronics and alternative energy are used in research and manufacturing worldwide. We support innovation through development and distribution of state-of-the-art materials, scientific collaboration, custom development and manufacturing. Aldrich Materials Science is a strategic technology initiative of Sigma-Aldrich, Inc.

www.sigmaaldrich.com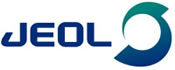 JEOL is a leading global supplier of scientific instruments used for research and development in the fields of nanotechnology, life sciences, optical communication, forensics, and biotechnology. Utilizing its unique technologies, products, services, and knowledge, JEOL helps its customers make significant breakthroughs in product development and scientific research. JEOL products range from scientific instrumentation to industrial equipment including Scanning electron microscopes (SEM), Transmission electron microscopes (TEM), Auger micro probe analyzers (AES), Electron probe micro analyzers (EPMA), Photoelectron spectrometers (XPS), Mass spectrometers, NMR spectrometers, Electron spin resonance, and semiconductor tools.
JEOL (ITALIA) S.p.A. ensure both commercial and service assistance of JEOL instruments installed on the Italian territory thanks to highly organized and specialized structure..

www.jeol.it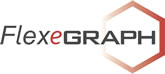 FlexeGRAPH is a newly launched enterprise from the Australian National University for the production and applications of graphene and other 2D materials. We hold a unique IP portfolio in the production of low-cost, high-volume pristine graphene with a current capacity of 2 tonnes per year. We are also able to supply other 2D materials. Furthermore, we are exploiting downstream applications of these materials to provide thermal management solutions focussed on high thermal conductivity adhesives and thermosets, phase change materials and heat transfer fluids..

graphene.anu.edu.au



DDHAMS was launched in 2012 in Delaware of USA to discover and develop functional nanomaterials with three innovative departments (Nanomaterials and Catalysis, Nanocarbon and Composites, Nanoprinting).
Department of Nanomaterials and Catalysis is focusing on highly active and highly selective non-precious metal catalysts, novel nanoporous catalyst supports, and their applications in biorenewable fuel production, fuel cells and environment innovatively.
Department of Nanocarbon and Composites is focusing on the synthesis of special carbon nanotubes and graphene, and their innovative applications in aerospace composites.
Department of Nanoprinting is focusing on conductive nanomaterials and their applications in nanoprinting.

ddhams.com/



Nikon instruments Tokyo italian subsidiary, distributes optoelectronic instruments for inspection and analysis, for industrial quality control and for materials science. Our portfolio includes: metallurgical microscopes in reflected and transmitted light - stereomicroscopes - cleanliness automatic stations for count and measurement of residue particles on filters - digital cameras - image analysis softwares – confocal microscopes – interferometers - benchtop scanning electron microscopes (sem) - profile projectors - measuring microscopes - equipment and consumables for sample preparation for metallography / petrography / materialography - manual and motorized microtomes – led structured light 3d scanners.

nikon.com