We are proud to be the publisher of choice for key titles in Materials: more than 130 new books per year and 30 journals.
Come and browse a selection at the booth or explore our full range of titles and services online. Get 20 % off print books and eBooks. Meet our Editors to discuss your publishing proposal. Ensure maximum readership for your work, too!
Springer, your partner in publishing


Renishaw is a global company with core skills in measurement, motion control, spectroscopy and precision machining. We develop innovative products that significantly advance our customers' operational performance - from improving manufacturing efficiencies and raising product quality, to maximising research capabilities and improving the efficacy of medical procedures.

Renishaw is a recognised leader in Raman spectroscopy. It has a team of over 100 scientists and engineers specialising in the production of fully configurable Raman systems.

Our products are used for applications as diverse as material science, pharmaceutical research and industry, bio-medicine, forensic science, chemistry, gemmology and mineralogy, and medical diagnostics. In all of these areas we aim to be a long-term partner, offering superior products that meet our customers' needs both today and into the future, backed up by responsive, expert technical and commercial support.


Neaspec is dedicated to delivering innovative solutions for nanoscale optical imaging & spectroscopy for researchers in industry and academic institutions.

Neaspec's neaSNOM – the ultimate nanoanalytic microscopy and spectroscopy platform for materials research and photonics – enables optical analysis of complex material systems at visible, infrared and terahertz frequencies at a spatial resolution of 10nm.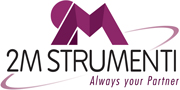 2M STRUMENTI provides new solutions for materials science, surface science and nanotechnology fields. The company represents scientific instruments, high quality components and consumables for modification and characterization of inorganic, organic and biological materials, from micro to nano structure.

2M STRUMENTI was founded in 1980 by Marco Clementi & Matteo Fedele.

2M STRUMENTI is headquartered in Rome where sales, service, maintenance and after-sales are managed. The 350 m2 office is based over two floors (including the warehouse).

There is another office in Milano and local personnel take care of Northern Italy business.

A sales agent network provides additional support to the company activity.

Main Departments of the Company are:
- Sales Department
- Marketing Department
- Administration and Accounting Departments
- Technical Planning and Design Departments
- Service and Technical Support Department

The main activities of 2M STRUMENTI are the commercialization, installation and technical support of scientific instrumentation, exclusively on the national territory.


ScienTec, specialized in the distribution of rigorously selected scientific equipments (AFM microscope, Vacuum technology, NanoIndentation systems, Profilometers), has for mission to serve and assist French, Iberian and Nordic markets.

With more than 15 years experience in Nanotechnology, our sales engineers will help you to define the right tool and configuration, our application group will teach and help you run the machines and our after sales team will preventively maintain or repair your systems.

Your investment will be back up with a perfect combination of top level instruments with the know-how and tool expertise in the distribution.

By characterization at ScienTec we mean:
-Atomic Fore Microscopy from CSInstruments
-Vacuum Technology from PREVAC
-NanoIndentation from Nanomechanics
-SNOM and AFM+RAMAN from Nanonics
-Digital Holography Microscopy from Lyncée Tec
-Mechanical Profilometry from KLA Tencor
-Optical profilometry
-Thin Film thickness from Filmetrics
-Accesories and SPM consumables with AppNano

Please contact us at: info@scientec.fr or : www.scientec.fr


Accelerating Graphene Research: Bruker AFMs enable advanced graphene property measurements. 
Atomic Force Microscopy is ideal technique to non-destructively characterize graphene and the high performance materials and devices that exploit it's unique properties. Bruker innovations are now fueling study of graphene and graphene devices unique properties at the nanoscale including defects, dopants, optical, electrical and mechanical.  
Bruker's latest PeakForce Tapping™ innovations uniquely delivers simultaneous quantitative characterization of the mechanical, electrical, optical and defect properties of graphene.
- PeakForce QNM®   modulus, deformation, adhesion
- PeakForce KPFMTM  quantitative work function
- PeakForce TUNATM current mapping of devices
- PeakForce IRTM characterizing graphene plasmonics 
Contact us at productinfo.emea@bruker.com or visit www.bruker.com/graphene


LOT-QuantumDesign is one of the leading European distributors of high-tech instrumentation and consumables for scientific, academic and industrial research and employs more than 140 dedicated staff across Europe. Our product range comprises systems and components for the life sciences, material characterization, cryotechnology, spectroscopy and imaging.
Our represented company WITec is the leading German manufacturer of confocal and scanning-probe microscopes for Raman, Atomic Force (AFM), and Scanning Near-Field Optical Microscopy (SNOM). From the company's founding in 1997, WITec has been distinguished by its innovative product portfolio and a microscope design that enables combinations of the various imaging techniques within one system.




At hq graphene we specialize in the growth of 2-dimensional crystals. We offer a large variety of crystals such as WSe2, h-BN, MoS2 or black phosphorus, that are all easy to cleave. To ensure optimal use in scientific research, we provide large area crystals of the highest purity, characterized using XRD, Raman and EDX. Our complete selection of crystals is found at www.hqgraphene.com




SQ Group is a high-tech enterprise which focuses on comprehensive utilization of biomass and new composite materials. Through 30 years of innovation, SQ has used all three major components of biomass (hemicellulose, cellulose, and lignin) in commercial products and has become one of the leaders of the global biomass industry.  SQ provides materials for the Shenzhou spacecraft capsules and was recognized as National Technology Innovation Enterprise by Ministry of Industry and Information Technology of the PRC. Our goal at SQ is to become a world leader in graphene, paralleling the capability we have demonstrated in other biomass business area.



The HORIBA Group of worldwide companies provides an extensive array of instruments and systems for applications ranging from automotive R&D, process and environmental monitoring, in-vitro medical diagnostics, semiconductor manufacturing and metrology, to a broad range of scientific R&D and QC measurements. Proven quality and trustworthy performance have established widespread confidence in the HORIBA Brand. The Scientific division of Horiba focuses his work on different scientific techniques and instruments for chemical analysis such as: Fluorimeters, Raman instrumentations, customable Monochromators, AFM, GD spectroscopy, SPR imaging, particle analyzers, ICP, ellipsometers, and other, for both academical and industrial uses.



Graphene Materials is a manufacturer of fluorinated graphene and low functionalized graphene, for various technical applications. The company developing own products based on fluorgraphene