Grafoid Inc. is a privately held Canadian graphene development company with a global presence. As a developer and producer of high-performing few layer graphene, we resolve issues, adapt and engineer our trademarked MesoGraf™ graphene to both industrial-scale material and product applications. As a leader in graphene's market development we are on the cusp of graphene's commercialization. Our MesoGraf™ production is economically scalable, environmentally sustainable, reproducible on a mass scale and safe. We believe MesoGraf™ sets the global standard for graphene; our science is proven and we are currently in production in Canada, in Singapore and plan production in the United States in late 2014.  Grafoid is a complete solutions graphene company.



Accelerating Graphene Research: Bruker AFMs enable advanced graphene property measurements. 
Atomic Force Microscopy is ideal technique to non-destructively characterize graphene and the high performance materials and devices that exploit its unique properties. Bruker innovations are now fueling study of graphene, such as linear dispersion (massless electrons), electron mobility and minimum conductivity.
Bruker's latest PeakForce Tapping™ innovations will now deliver critical insights into the mechanical, electrical and defect properties of graphene.
- PeakForce QNM®   modulus, deformation, adhesion
- PeakForce KPFMTM  quantitative work function
- PeakForce TUNATM current mapping of devices
Besides Bruker, as AFM market leader, provides leading AFM systems and probes enabling researchers to extend the boundaries of nanoscale science. Our integrated AFM-Raman systems enable correlated AFM-Raman studies and Tip-Enhanced Raman Spectroscopy (TERS). AFM and Raman spectroscopy provide highly complementary information. Where AFM excels at providing highest resolution surface structure and nanomechanical and –electrical property information, the vibrational spectroscopic signature revealed in a Raman spectrum can identify chemistry and crystallography or graphene electronic structure in a manner that is both, label-free and nondestructive. Beyond the benefits of complementarity, the combination of AFM and Raman spectroscopy can facilitate tip-enhanced Raman spectroscopy (TERS), bringing Raman spatial resolution into the nanoscale.
For further information, do not hesitate to contact us at productinfo.europe@bruker-nano.com or visit our website www.bruker.com/graphene


SAINT (SKKU Advanced Institute of Nano Technology) and CINAP (Center for Integrated Nanostructured Physics) are two research-focused units in SKKU (SungKyunKwan University), Korea. The SAINT was founded in 2005 for interdisciplinary research and education on nanotechnology, having the research collaboration agreements with Samsung Advanced Institute of Technology. The CINAP was founded in 2012 under the roof of Korea Institute for Basic Science to perform outstanding researches in the fields of low dimensional structures in terms of fundamental and applied physics. Many world-class papers and international patents have been produced from their selective research focus on graphene and related materials.

www.skku.edu/eng



WITec is a manufacturer of high-resolution optical and scanning probe microscopy solutions for scientific and industrial applications. Focusing on innovations and constantly introducing new technologies, WITec continues to redefine what is possible for a wide variety of optical, structural, and chemical imaging techniques. The company's product line features scanning near-field optical microscopy using unique cantilever technology, confocal Raman Imaging designed for the highest sensitivity and resolution, and AFM for materials research and nanotechnology. Most recently the award winning TrueSurface Microscopy was successfully introduced to the market. It facilitates the Raman Imaging process on large, rough or inclined samples.

www.witec.de



AIXTRON is a leading provider of deposition equipment to R&D and the semiconductor industry. The Company's technology solutions are used by a diverse range of customers worldwide to build advanced components for electronic and opto-electronic applications based on compound, silicon, or organic semiconductor materials, as well as carbon nanotubes (CNT), graphene and other nanomaterials. Our equipments are used today to manufacture high performance thin films for fiber optic communication systems, wireless and mobile telephony applications, optical and electronic storage devices, computing, signalling and lighting, as well as a range of other leading-edge technologies.

http://www.aixtron.com



Neaspec is dedicated to delivering innovative solutions for nanoscale optical imaging and spectroscopy for research laboratories in industry and academic institutions. Based on Neaspec patents and experience our microscopes combines the best of two worlds, the high spatial resolution of Atomic Force Microscopy (AFM) and the analytical power of infrared spectroscopy.
Using the unique 10nm resolution our NeaSNOM microscope enables real-space graphene mapping of big areas with industrial speeds. New technological improvements make now possible contact-free direct access to local conductivity, electron mobility and intrinsic doping in graphene via plasmon interferometry imaging.

www.neaspec.com



The National Graphene Institute (NGI) at The University of Manchester will be the world's leading centre of graphene research and commercialisation. The NGI will uniquely offer a collaborative environment where industry and science can work side by side on developing new and exciting graphene applications. Set to open in early 2015, the £61m NGI is funded by the Engineering and Physical Sciences Research Council (EPSRC) and the European Regional Development Fund (ERDF).

www.graphene.manchester.ac.uk



CVD Equipment Corporation is pleased to announce that we have developed patent pending hardware for increasing production quantity, quality and size of CVD graphene while lowering its cost.  Our turn-key EasyTube® process development platforms (used for synthesizing 2D and 3D graphene, Si/ZnO/GaN Nanowires, CNTs, TCO coatings, etc.), EasyGas™ delivery systems and EasyExhaust™ gas abatement equipment are used by researchers worldwide to develop innovative materials, applications and products. Our Application Laboratory focuses on accelerating the commercialization of tomorrow's materials and products.  We also focus on designing and manufacturing customized pilot and production CVD systems.

www.cvdequipment.com



IOP Publishing provides a range of journals, magazines, websites and services that enable researchers and research organisations to reach the widest possible audience for their research. In the coming year, we will introduce an ebooks program designed to meet the demands of the modern researcher by providing top-tier content in several digital formats.
We combine the culture of a learned society with global reach and highly efficient and effective publishing systems and processes. With offices in the UK, US, Germany, China and Japan, and staff in many other locations including Mexico and Russia, we serve researchers in the physical and related sciences in all parts of the world.



With more than ten years experience, NKT Photonics is a market leading manufacturer of specialty optical fibers, supercontinuum sources and narrow linewidth fiber lasers. We design and manufacture SuperK supercontinuum white light lasers, Koheras ultra-low noise single-frequency lasers and Photonics Crystal Fibers.

Our robust SuperK supercontinuum lasers provides high brightness single-mode light in the entire 400 to 2400 nm wavelength range and are used in applications within biomedicine, metrology, nano-photonics and meta materials.

The Koheras lasers features the markets lowest phase noise and address markets for interferometric sensing for oil & gas exploration, perimeter surveillance, security.
Moreover, we distribute Argos high power CW OPOs.



2-DTech is a company owned by The University of Manchester, where graphene was first isolated by Nobel prize winners Professor Sir Andre Geim and Professor Sir Kostya Novoselov. 2-DTech has been established to supply graphene and other 2-D materials of same quality used by the research group itself. 2-DTech also provides a full range of graphene services including, graphene I.P and commercialisation, consultancy, characterisation and testing. 2-DTech is particularly interested in working on joint development programs.




NANOLANE, specialized in optical solutions at nanoscale, commercializes an innovative technique called SEEC Microscopy
which extends the analysis possibilities of optical systems in the field of nanotechnologies. This real-time and label-free technique offers to researchers a new way to analyze any organic, inorganic and biological samples with high accuracy (<0.1nm). Thanks to its extreme sensitivity, the SEEC microscopy is able to detect, identify and measure graphene mono-, bi-, tri-…sheets. In addition, combining SEEC microscopy capabilities with AFM or RAMAN analyzes offers an original way to easily localize and control the quality of graphene sheets on a surface.

www.nano-lane.com



NanoXplore produces graphene, and derivative materials such as graphene coatings, graphene oxide and doped graphene, directly from high quality flake graphite. Our graphene products are produced using a proprietary, low cost and scalable technology, and are of remarkable high purity and quality. Our team has the broad industrial experience and process knowledge to enable customers to incorporate our graphene material into their products. NanoXplore is currently providing sample materials and developing solutions for customers in the energy, health, textile, sensor, and packaging industries

www.nanoxplore.ca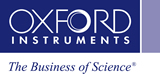 Oxford Instruments is a leading supplier of high technology tools and systems for research and industry, specialising in equipment that can fabricate, manipulate, characterise and analyse matter at the nanoscale.  We are opening up the exciting world of graphene with our innovative toolbox of techniques and products, for all stages of graphene research through to production, helping our partners to reveal even more of the nano-world.  
To find out more about how a partnership with Oxford Instruments can unlock challenging possibilities, please visit our booth  or www.oxinst.com



Cryogenic Ltd leads the market in design and manufacture of Cryogenic equipment for research, industrial and scientific application. The Company specialises in applications of low temperature physics.

Cryogenic specialises in cryogen free technology and offers a large variety of measurement facilities in a liquid helium free environment.  This includes Vibrating Sample Magnetometer, Specific Heat Measurement, AC susceptibility, Resistivity Measurements and Thermal conductivity.  These are offered on a cryogen free magnet platform with a field of up 20 Tesla and ultra low temperatures down to 300mK or 25 mk with a DR.

Cryogenic also manufactures in-house superconducting magnets to 22 Tesla, current leads, high resolution power supplies, low loss cryostats and He-3 inserts.

www.cryogenic.co.uk



GRAnPH® is since 2011 the trade mark of Grupo Antolin for superior quality graphene products based on patented production technology of carbon based materials. GRAnPH® is one of the upcoming diversification units of the group and, after GANF® carbon nanofibres, the second business line of Grupo Antolin Advanced Carbon Materials. GRAnPH® products are available as customized products based on graphene oxide powdered or exfoliated by sonication and reduced graphene oxide in suspensions or powdered. Successful applications of GRAnPH® materials are in implementation process in electronics, energy devices and structural products.

www.granphnanotech.com





Springer is a global publishing company which publishes books, e-books and peer-reviewed journals in science, technical and medical (STM) publishing. Springer also hosts a number of scientific databases, including SpringerLink. Book publications include major reference works, textbooks, monographs and book series; more than 150,000 titles are available as e-books in 13 subject collections. Within STM, Springer is the largest book publisher and second-largest journal publisher worldwide, with over 60 publishing houses, more than 5,000 employees and around 2.200 journals and 8.000 new books published each year. Springer has major offices in Berlin, Heidelberg, Dordrecht, and New York City and is substantially growing in the Emerging Markets of Asia and South America.

www.springer.com





QuantumWise specializes in software for modeling nanostructures at the atomic scale. The main product Atomistix ToolKit (ATK) is the market-leading software for electronic transport calculations. ATK is the most complete package for atomistic simulations and is easy to use, thanks to its graphical user interface. QuantumWise offers fast and professional support and ATK is constantly developed to meet the requirements of existing and new customers. Most of the major electronics and semiconductor companies are on the customer list, as well as more than 150 research groups worldwide.

www.quantumwise.com





Moorfield design and manufacture R&D-scale laboratory systems for a global customer base. Traditional products center around vacuum deposition technology for production of high-quality metal, inorganic, and organic films. More recently, the company has moved into CVD synthesis of carbon nanomaterials with its range of compact nanoCVD tools. 
Moorfield operate an intensive product development program that is carried out in collaboration with a network of leading academic groups. This high investment in R&D together with a low-overhead structure and excellent customer relationships has provided the company with a first-class reputation in terms of product quality, price, and support.



For more than a century NPL has been a world leader in measurement science, always looking to the next innovation which requires metrological advances to achieve its potential.  Graphene is one of those innovations and through our fundamental research we are uniquely placed to offer a wide range of accurate and consistent characterisation services and expertise.

We are currently working on a £3.2 million project funded by the UK National Measurement Service on metrology for graphene in production.  The aim of the project is to support more rapid commercialisation of graphene through understanding its properties and developing methods for measurement that can be applied by industry. We are also working on joint EMRP and Technology Strategy Board Projects, as well as being the key metrology partner in the Graphene Flagship .

The team are also heavily involved in the development of international standardisation in this area, including ISO/TS 80004-13 'Graphene and other two-dimensional materials',  a terminology standard recently approved by ISO/TC229.

www.npl.co.uk/topics/graphene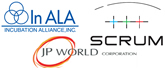 Incubation Alliance,Inc. has been started with sales/ manufactures of 3D Graphene products since 2010 as a volume manufacturer of the world first.
GRAPHENE FLOWER™ as a product directly synthesized by using unique CVD process called INALA process, has 1-2nm thickness,1-10µm dimensions and 99.9% purity.
GRAPHENE FLOWER™ and GRAPHENE TUBE™ are available as a starting materials of many potential applications including secondary battery, capacitor, fuel cell, solar cell touch panel, conductive sheet and others.
For more information, please email at kentakubo@optonline.net


The IIT Graphene Labs at the Istituto Italiano di Tecnologia (G@IIT) aim at developing a new class of smart materials based on graphene and other 2D layered materials. Production methods will range from wafer-scale 2D layers obtained by CVD and SiC sublimation methods, to chemically functionalized inks produced by liquid phase exfoliation. Through the invention of key demonstrators the Labs will establish a new set of potential applications in energy, optoelectronics and biotechnology sectors. The Labs research activity is distributed into four divisions: energy, materials, nanobiotechnology, optoelectronics. Strong emphasis is given to technology transfer and dissemination. The G@IIT strategic plan will develop within the European FET-Flagship Graphene.



From cutting edge scientific research to routine surface investigations, NT-MDT has a unique and unrivalled portfolio of scanning probe microscopes. Our application-focused instruments provide you with a full range of capabilities in AFM-Raman, high-resolution, multi-frequency measurements, and AFM based nanomechanics. As an innovator in SPM for over 20 years, NT-MDT has a specialized high-performance solution for your research needs.
NT-MDT Co.
info@ntmdt.us



HORIBA Scientific expertise in molecular, elemental and microanalysis, is recognized as the world leader for confocal Raman microscopy, fluorescence microscopy, thin film measurement, layers  profiling, Xray fluorescence microscopy, particle sizing and Bio-molecular label free interactions imaging.

The main fields of application of these advanced technologies are semiconductors, biotechnology, the environment, pharmaceutics, geology, new materials and energy and the applied fundamental research as well as nanotechnologies, based on the coupling between Raman and SPM devices.

Deeply involved in Raman spectroscopy for decades, HORIBA Scientific has been providing an extensive array of Raman AFM instruments for diverse applications. High quality and trustworthy performance make HORIBA the leader in Raman instrumentation.


MKS Instruments is a global provider of solutions to improve process performance and
productivity by offering solutions to pressure sensitive or vacuum based manufacturing processes.
MKS has core competencies in pressure measurement and control, materials delivery, gas composition analysis, control and information technology, power and reactive gas generation, and vacuum technology.
Primary served markets are manufacturers of capital equipment for semiconductor devices, and for other thin film applications including flat panel displays, solar cells, data storage media,
and other advanced coatings.
MKS's Best in Class products and technologies provide infrastructure to:
Manage flow rates of gases

Measure and control mixture and pressure of gases

Analyze and monitor gas composition

Deliver plasma source power to the process

Create reactive gases for processing or for chamber cleaning

Analyze and monitor feed, exhaust and stack gases

Calibrate instrumentation to ensure process repeatability



Nano Carbon Llc. was founded in 2011 as an innovative company focused on graphene-related technologies. The company is a Special Purpose Vehicle dedicated to commercialisation of Polish graphene-related technologies and graphene applications. Institute of Electronic Materials Technology in Warsaw is a strategic scientific partner of the Company. Financial assets are spent on R&D and implementation of products utilising unique properties of graphene. Nano Carbon has two shareholders: Industrial Development Agency and KGHM TFI (investment fund). The company has a portfolio of graphene products sold via http://www.grapheneshop.pl



AFM-Raman-TERS system for the ultimate in chemical characterization. Designed from the ground up for optical integration the Nanonics SPM offers single & MulitProbe AFM/NSOM SPM systems. Options for working at 10 K ideal for 2D characterization. Ideal for multiprobe plasmonics, electrical characterization, photonics, thermal diffusivity, chemical writing and other unique SPM operations. Capable of all modes of AFM/NSOM with silicon or transparent AFM probes. Deep trench and side wall imaging capabilities, glass insulated electrical probes, Nanoheater™ thermal conductivity, AFM-controlled gas/liquid nanochemical deposition, electrochemical probes etc.